The second capture of the battery
Reactivation of two guns at Merville
The Germans showed the importance they attached to the Merville Battery by holding on to it again.

Indeed, they regained possession of the Merville Battery on the afternoon of 6 June. Sergeant Major Buskotte, on leaving his bunker (where he had been locked up until the paratroopers from Lieutenant-Colonel Terence Otway's 9th Battalion left), found that some of the howitzers could be repaired. The Germans succeeded in reactivating the guns in pillboxes 1 and 2.

However, once able to fire again, these guns could no longer deliver their normal rate of fire. In perfect working order they can project shells at a rate of 6 shots per minute.

These guns, which could be described as "on their last legs", could only fire one shell every ten minutes or so. The Merville Battery gave the Germans fire power of just two shots every ten minutes.

The landing continued and fortunately the fire power that remained in the Merville Battery was nothing like what it had been before the men of the 9th Battalion launched their unimaginable assault.

No 3 Commando silenced the guns at Merville on the afternoon of 7 June.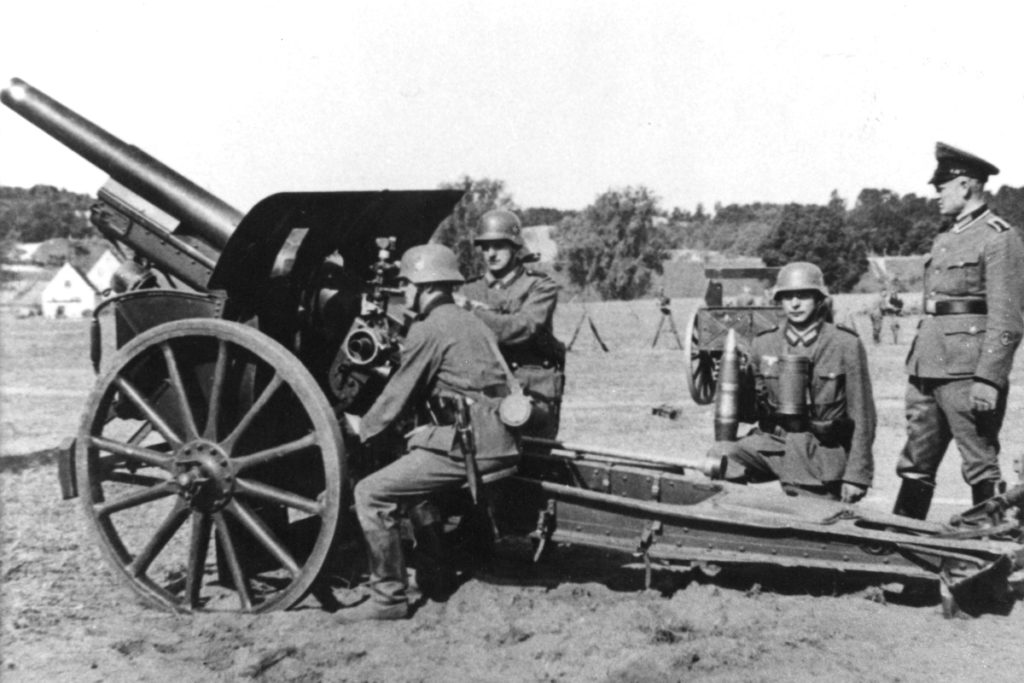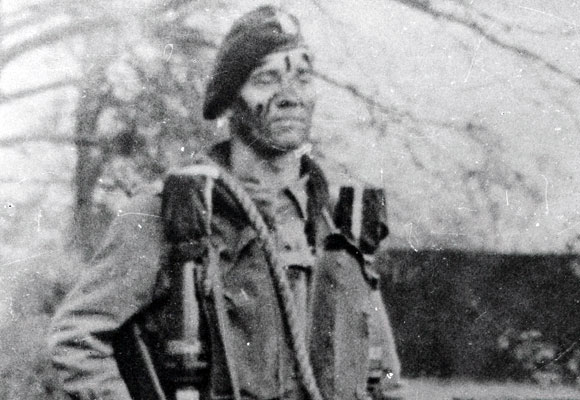 No. 3 Commando and the second assault on the battery
Another assault had to be made on the Merville Battery.
It was the men of No 3 Commando who had to fight fiercely to retake the Merville Battery.
In fact, on the morning of 7 June, as Lieutenant-Colonel Terence Otway continued his mission and headed for Le Plain, shells fell on the beaches of Ouistreham Riva-Bella, to the east of the Orne estuary. The British High Command, believing that the fire was coming from the Merville Battery, decided to launch a new operation against it.
Under the command of Lieutenant-Colonel Peter Young, the attack was carried out at midday.
The Germans who were holding on to their position were eventually neutralised, with many casualties on both sides as No. 3 Commando entered the pillboxes in turn.
However, the Germans repeated their tactic of closing their steel doors and calling down fire on their own position, thus forcing the Commandos off the Battery and through a minefield, causing further heavy casualties. The Battery remained in German hands.glider troops from the 12th Devonshire and 1st Royal Ulster Rifles Battalions finally cleared the Battery, but the Germans had removed their guns that very morning and were now towing them towards Belgium.
It was not until the breakout on 17th August, Operation Paddle, that