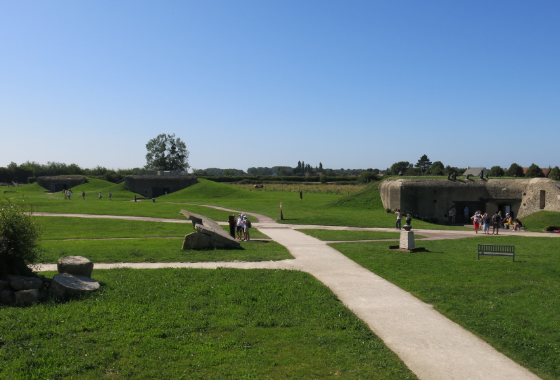 A fully preserved historic site covering several hectares, with an educational trail explaining how the battery worked, the role of each bunker, and the attack at dawn on 6 June 1944.
BUNKER 1
(no. 11 on the map)
Restored as it was at dawn on 6 June.
Every 20 minutes, visitors can relive the minutes leading up to neutralisation of the battery in a gripping and totally immersive way.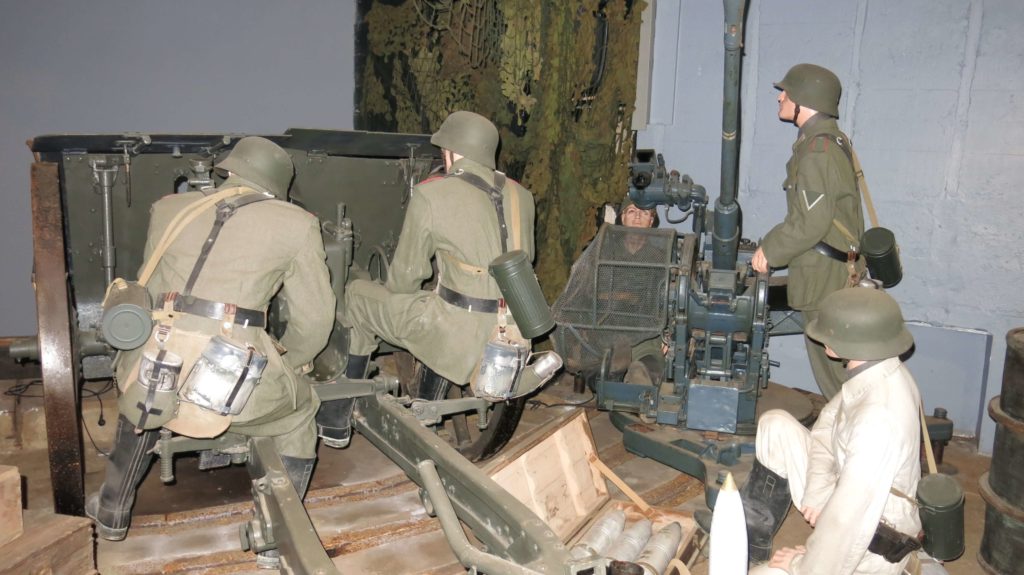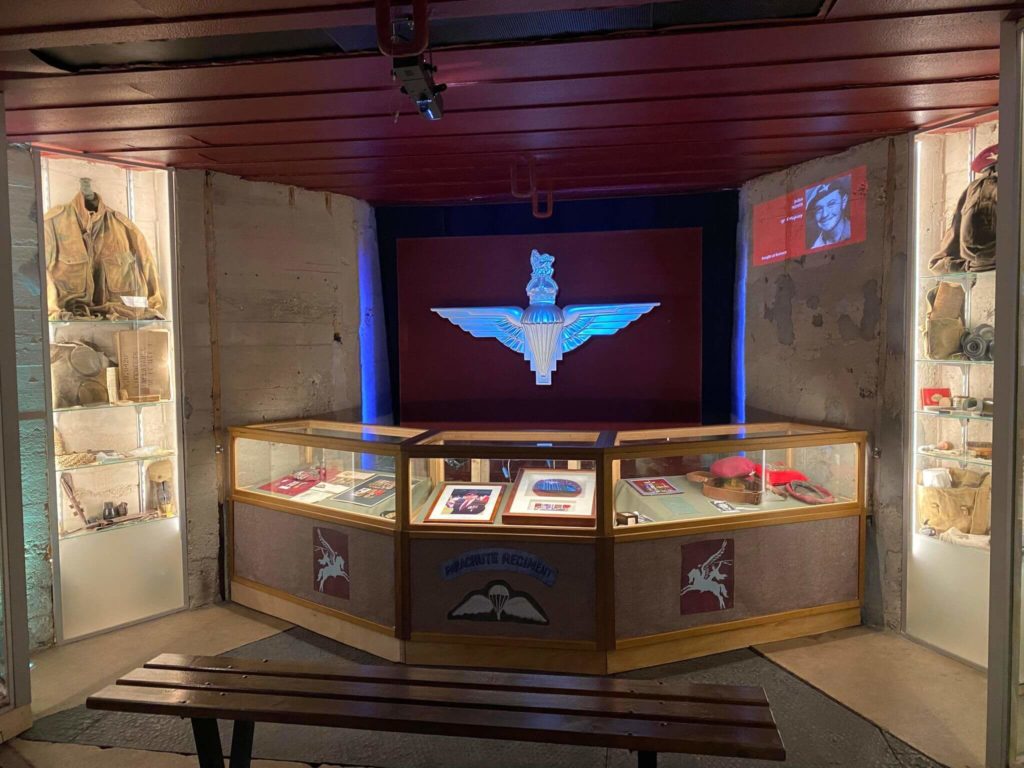 A true memorial to the 9th British Parachute Battalion.
This place contains many relics, as well as the story and faces of the 700 brave young men who, on the night of 5-6 June 1944, jumped to liberate French soil by an unimaginable assault.
In honour of the glider pilots, No 3 Commando, 45 RMC (Royal Marine Commando) and the 1st Canadian Parachute Battalion.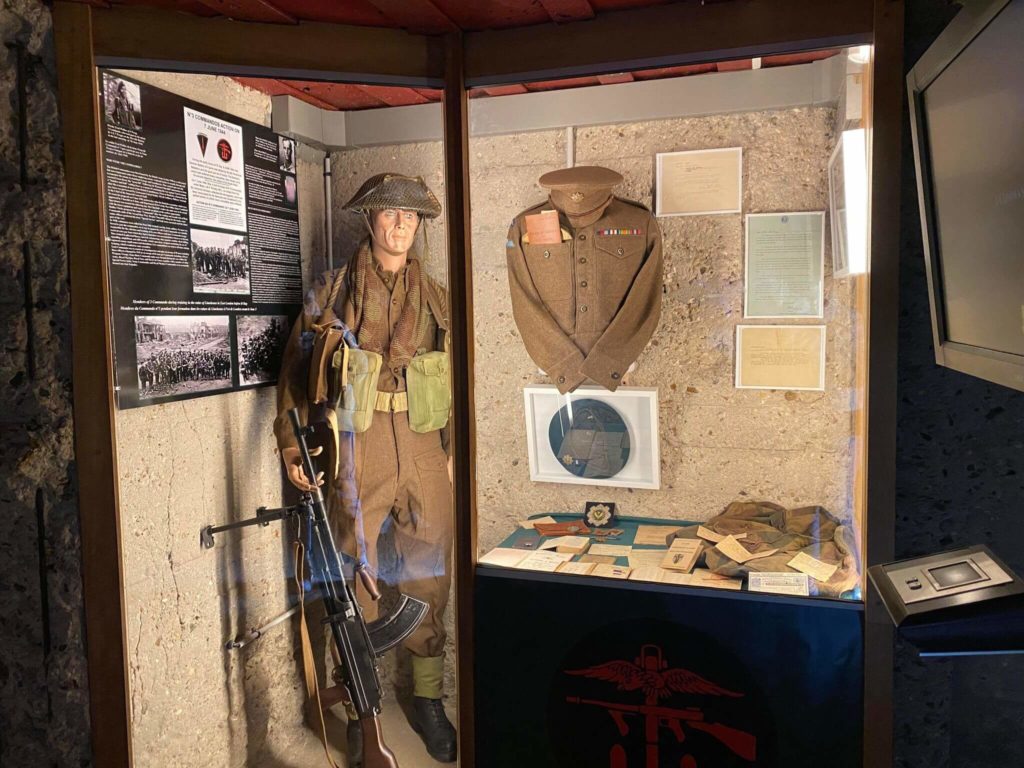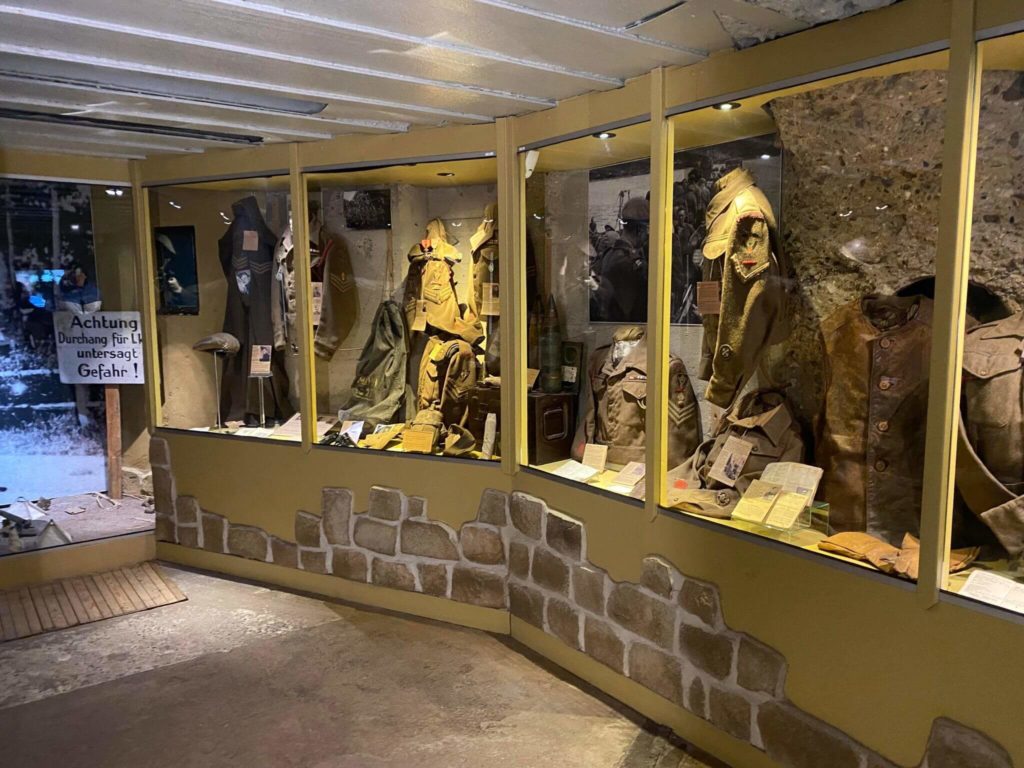 Dedicated to the units of Operation Paddle who, on 18 August 1944, pushed the occupying forces out of Merville for good: Belgians and Luxembourgers of the famous Piron Brigade, Dutchmen of the Prinses Irene Brigade, and British soldiers of the 12th Devonshire, the 1st Royal Ulster Rifles and the Ox & Bucks.
This ammunition bunker served pillboxes 1 and 2. Its contents varied according to the artillery used (howitzer, cannon, small arms). The varying origins of the weapons (Czech, German, Russian, French and Polish) posed problems of supply and delivery. The ammunition was carried on a stretcher to the artillery piece placed in the recesses or pillboxes.